Black Reproductive Justice Agenda
Abortion Is A Reproductive Justice Issue For Black Families And Communities
Over thirty years ago, 16 Black women courageously led a movement for reproductive freedom with the seminal brochure We Remember: African American Women for Reproductive Freedom in 1989. In response to the U.S. Supreme Court Decision to uphold restrictions to abortion the brochure was a reminder that when abortions are made illegal or restricted Black women disproportionately suffer life-threatening complications and even death. We reflect on their legacy in this moment when the Supreme Court will rule on another case, Dobbs v. Jackson Women's Health Organization, seeking to restrict abortion in Mississippi and overturn Roe v. Wade during the COVID-19 pandemic, an ongoing maternal health crisis, and sanctioned actions that disproportionately take the lives of Black people.
—
Click here to view  We Remember: African American Women for Reproductive Freedom
When abortions are made illegal or restricted, Black women suffer.
The numbers below display the facts and figures to provide context to this issue and how it disproportionately affects the lives of Black people.
states have laws that could be used to restrict the legal status of abortion¹
abortion restrictions introduced since June 2021²
of those introduced abortion-restrictive statutes enacted into law as of August 2021³
Total state abortion restrictions enacted since Roe v. Wade³
Source:
¹ Abortion policy in the absence of Roe. Guttmacher Institute. (2022, January 14). Retrieved January 19, 2022, from https://www.guttmacher.org/state-policy/explore/abortion-policy-absence-roe
² Elizabeth Nash and Lauren Cross, "2021 Is on Track to Become the Most Devastating Antiabortion State Legislative Session in Decades," Guttmacher Institute, April 30, 2021, https://www.guttmacher.org/article/2021/04/2021-track-become-most-devastating-antiabortion-state-legislative-session-decades.
³ Elizabeth Nash and others, "Impact of Texas' Abortion Ban: A 20-Fold Increase in Driving Distance to Get an Abortion," Guttmacher Institute, August 4, 2021, available at https://www.guttmacher.org/article/2021/08/impact-texas-abortion-ban-20-fold-increase-driving-distance-get-abortion.
As we approach the 50th Anniversary of Roe v. Wade, we ask our allies in government to lead from the front. We ask them to see that it is imperative that we stand firmly in our convictions, hold the line, and refuse to back down from the fight – especially given its inevitable impact on our community specifically. Our legacy will be one of liberation, enlightenment, and empowerment and we will NOT relent until that also includes the irrevocable right to have or not have an abortion.
The purpose of this call to action is to:
1. Increased funding and support to Black reproductive justice organizations working to ensure equitable access to safe and legal abortion, healthcare and other needed services in our communities,
2. The establishment of a White House Office of Sexual and Reproductive Health and Wellbeing that can push forward a federal strategy for promoting equitable sexual and reproductive health and wellbeing through a human rights, gender and racial equity lens, and
3. The incorporation of reproductive justice values into foreign policy, which includes ratifying human rights treaties that protect sexual and reproductive health and rights (e.g., The Convention on the Elimination of All Forms of Discrimination Against Women).
Support for this program contributes to National Birth Equity's (NBEC) general operating fund. NBEC is a organization sponsored by The Praxis Project, a 501(c)(3) public charity – all donations are tax deductible.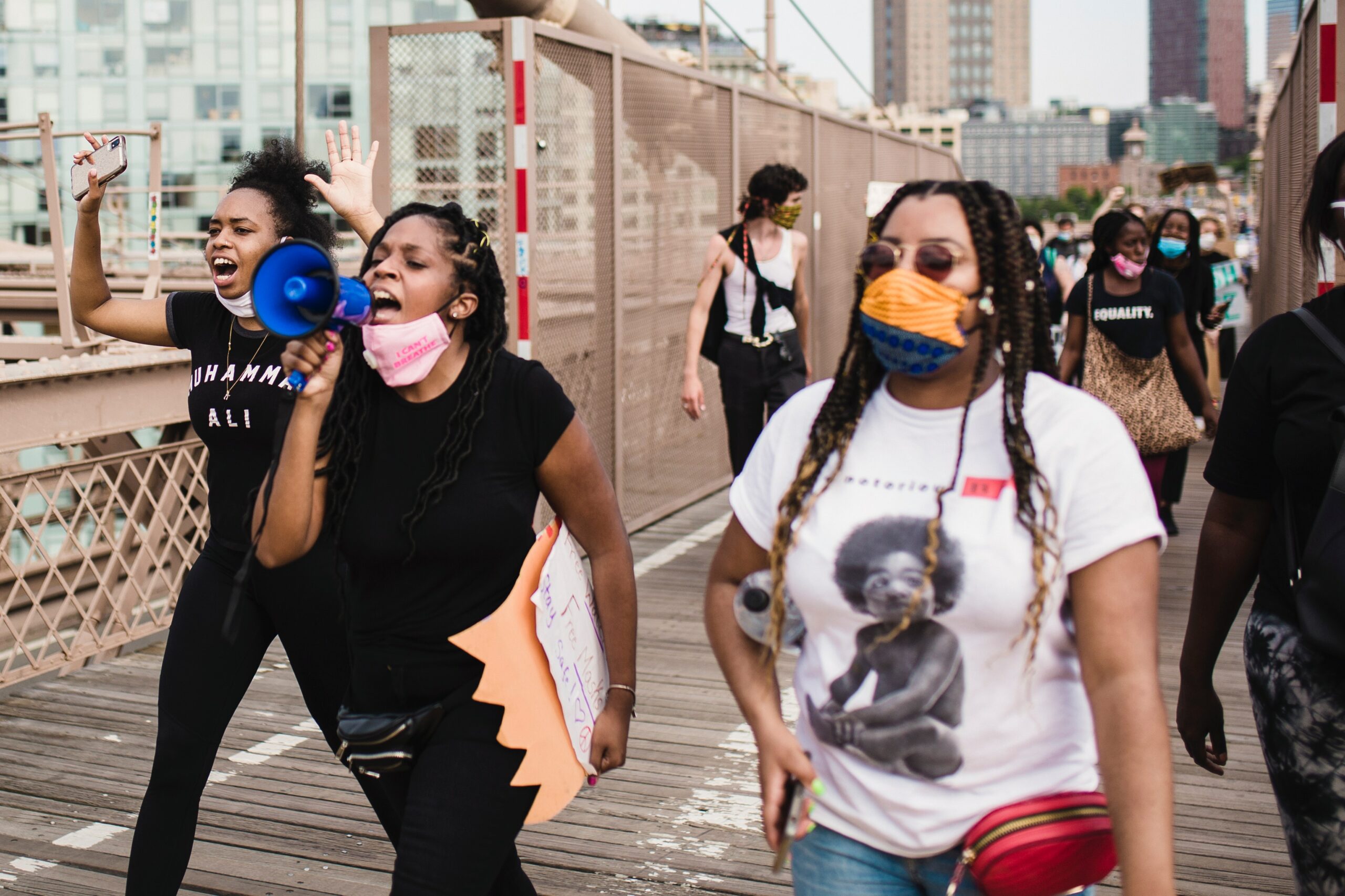 WE NEED YOU TO JOIN THE FIGHT!
Stay In The Loop
Subscribe to our Mailing List to receive the Latest News and Updates
Collaborators and Partners
The National Birth Equity Collaborative along with other organizations have collaborated in authoring and signing this call to action. We invite you to learn more about their work by clicking the logos and supporting their efforts.
Thank you for standing with us.
Representative Barbara Lee
Representative Sheila Jackson Lee
Delegate Eleanor Holmes Norton
Representative Maxine Waters
Representative Alma S. Adams, Ph.D
Representative Jamaal Bowman
Representative Anthony G. Brown
Representative Cori Bush
Representative Steven Horsford
Representative Hank Johnson
Representative Mondaire Jones
Representative Robin Kelly
Representative Donald McEachin
State Representative Candace Newell
Representative Ayanna Pressley
Representative Marilyn Strickland
Representative Ritchie Torres
Representative Lauren Underwood
Donna Brazile, Former Chair, Democratic National Committee
Julianne Malveaux, Dean, College of Ethnic Studies, Cal State LA
Faye Wattleton, Former President, Planned Parenthood Federation of America
Joia A. Crear-Perry, MD, FACOG, Founder & President, National Birth Equity Collaborative
Angela Doyinsola Aina, MPH, Co-Founding Executive Director, Black Mamas Matter Alliance
Monica Simpson, Executive Director, SisterSong Women of Color Reproductive Justice Collective
Linda Goler Blount, MPH, President & CEO, Black Women's Health Imperative
Marcela Howell, President & CEO, In Our Own Voice: National Black Women's Reproductive Justice Agenda
Tatyana Ali, Actress, Singer
Kimberly Seals Allers, Founder, Irth App
Shavon Arline-Bradley, Founding Principal, The Health Equity Cypher Group
Carol Moseley Braun
Byllye Avery, Ex-officio & Founder, Black Women's Health Imperative
Valerie Hollingsworth Baker, International President, Zeta Phi Beta Sorority, Inc.
Charity Woods Barnes, President and CEO, Interfaith Voices for Reproductive Justice
Colette Pichon Battle, Executive Director, Gulf Coast Center for Law & Policy
Dr. Helen Bond
Tammy Boyd, Chief Policy Officer & Counsel, Black Women's Health Imperative
Clayola Brown, National President, A. Philip Randolph Institute
Latosha Brown, Co-Founder, Black Votes Matter
Laphonza Butler, President, Emily's List

Glynda C. Carr, President and CEO, Higher Heights for America
Johnetta B. Cole, National Chair, National Council of Negro Women
Bishop Leah Daughtry, Co-Convenor, Power Rising
J.Jarpa Dawuni, Esq., Ph.D., Director Center for Women, Gender and Global Leadership, Howard University
Michelle L. Drew, DNP, MPH, CNM, FNP-C, Executive Director, Ubuntu Black Family Wellness Collective
Jotaka Eaddy, Founder and CEO, Convener Full Circle Strategies / Win With Black Women
Khalilah R. Elliott, Founder & Chief, Disruptor Gafford Communications
Nourbese Flint, Executive Director, Black Women for Wellness Action Project
Janette Robinson Flint, Executive Director, Black Women for Wellness Action Project
Latanya Mapp Frett, President, Global Fund for Women
Jocelyn Frye, President, National Partnership for Women & Families
Ashleigh Gardere, Executive Vice President, PolicyLink
Fatima Goss Graves, President & CEO, National Women's Law Center
Kiara Pesante Haughton, Senior Vice President, BerlinRosen
Holli Holliday, Esq., President, Sisters Lead Sisters Vote
Jessica Isom, MD MPH, Clinical Instructor, Yale University
Ifeoma Ike, Esq., CEO, Pink Cornrows
Kwajelyn Jackson, Executive Director, Feminist Women's Health Center
Marsha Jones, Executive Director,The Afiya Center
Yolanda Lawson, MD, Board Chair, National Medical Association
Jamilah Lemieux, Writer & Cultural Critic
Tonya Lewis Lee, Film & TV Producer
L. Toni Lewis, MD, President and Founder, Liberation Health Strategies
Breana N. Lipscomb, Senior Advisor, Maternal Health & Rights Center for Reproductive Rights
Desireé Luckey, Director of Policy, URGE: Unite for Reproductive & Gender Equity
Ebony Marcelle, CNM, MS, FACNM, Director of Midwifery, Community of Hope/Family Health and Birth Center
Kay Matthews, Founder, Shades of Blue Project
Carol McDonald, Founder & CEO, Meridian Solutions
Raegan McDonald-Mosley, MD, MPH, FACOG, CEO, Power to Decide
Alexis McGill Johnson, President, Planned Parenthood Federation of America
Monica McLemore, PhD, MPH, RN, FAAN, Associate Professor, University of California, San Francisco
Ghazaleh Moayedi, DO, MPH, FACOG, Founder, Pegasus Health Justice Center
Marc Morial, President & CEO, National Urban League

Sunshine Muse, Black Health New Mexico
Aza Nedhari, CEO, Mamatoto Village
Jamila Perritt, MD, President & CEO, Physicians for Reproductive Health
Andre Perry, PhD, Senior Fellow, The Brookings Institution
Jessica Roach, CEO & Partner, Restoring Our Own Through Transformation (ROOTT)
Dorothy Roberts, George A. Weiss University Professor of Law & Sociology University of Pennsylvania
Laurie Bertram Roberts, Co-Founder, Mississippi Reproductive Freedom Fund / Yellowhammer Fund
Laneceya Russ, MS, Executive Director, March for Moms
Kirsten West Savali, Senior Director of Content, iOne Digital
Karen A. Scott, MD, MPH, FACOG, Founding CEO & Owner, Birthing Cultural Rigor
Rev. Osagyefo Sekou, Activist, Theologian, Author, Filmmaker
Renee Bracey Sherman, Executive Director, We Testify
Kenda Sutton-EL, Executive Director, Birth in Color VA
Dr. Jamila K. Taylor, Director of Health Care Reform & Senior Fellow, The Century Foundation
Erika West, Principal, The Raben Group
Dana A. Williams, Ph.D.
Jennifer D. Williams
Tanvi Avasthi, MSN, MA, CNM, WHNP-BC
Emily Blank
Lisa A. Crooms-Robinson, Professor, Howard University
Raven E. Freeborn, Director of Policy, Organizing, & Partnership, Mamatoto Village
Haijun Gao, Ph.D.
Alana Garrett-Ferguson, Policy Consultant
Dr. Nicole D. Jenkins, Assistant Professor, Department of Sociology and Criminology, Howard University
Alencia Johnson, Chief Impact Officer and Founder, 1063 West Broad
Derrick Johnson, President & CEO, NAACP
Molly M. Levine, Professor, Howard University
Carolette Norwood, Professor and Department Chair of Sociology and Criminology, Howard University
Kayla Roberts, Co-Director, Mississippi Reproductive Freedom Fund
Sarah Roberts, Co-Director, Mississippi Reproductive Freedom Fund
Rachel Villanueva, MD, FACOG, 122nd President, National Medical Association